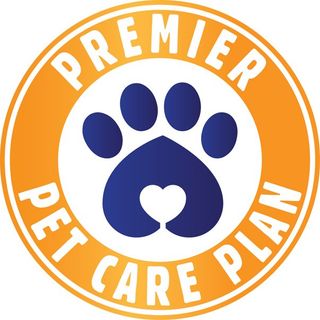 Premier Pet Care Plan is a pet wellness plan that makes it easier for vets to deliver the best possible care. It is not the same as pet insurance, which insures animals in the event of unexpected illness or injury.
Developed for cats and dogs, our healthy pet plans are designed to be preventative. They cover the fixed-cost, non-insurable pet care services exclusive to vet practices and essential for health, such as pet vaccinations and worming/flea treatments. There is also the option of Home Delivery of your flea/worming product. There is an additional £1.80 charge per month for the home delivery service, please see prices below. PLEASE NOTE - You will not be able to subscribe to home delivery for puppies or kittens. We will be happy to update the plan once they have reached adult body weight or are at least 9 months of age.
PLEASE CLICK BELOW TO VIEW OUR PLAN PRICES *all prices include VAT*
The first payment will be taken at reception when you sign up. If you sign up online, a member of staff will be in contact to take the first payment over the phone. Here are some important points to note:
At present, only clients and pets that are registered at the surgery are able to join the plan. We currently have a waiting list for new clients wishing to register at the surgery. Please contact the practice if you wish to be added to the waiting list.
The Pet Care Plan is a minimum 12 month membership plan. It is designed to spread the cost of preventative healthcare; it is not an insurance policy.
If you cancel the plan before the end of the 12 months you may be liable to pay for benefits you have had on the plan over and above the direct debit payments you made.
You have 7 days to change your mind after sign up.
An additional £5 one off membership fee is taken with your first direct debit payment.
Full terms and conditions will be sent to you on sign up but are also available below. If you have questions please do speak to a member of staff who are always happy to help.
For full terms and conditions please click HERE